We created another version of one of our vehicles and that is the Lubbock party bus. We offer an alternative way of celebrating any occasion into a more extravagant and exciting way with a little more intimacy to it. So, this kind of idea is preferable to all who wants to have a real great fun and cozy feeling with their closed friends, family and special someone.
Party Bus Lubbock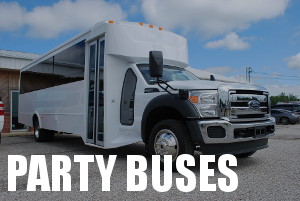 Our Lubbock Texas party bus rental is perfect for celebrating some of your favorite occasion. We specifically have party buses in Lubbock Texas to fit your fun and entertaining night on the town. Other than these occasions, we can also help in any travel solution that you are looking for to attend your teams game or check out your favorite artist in concert. Planning an interstate trip? Our affiliate partners can help you book a party bus rental anywhere in the US.
We also have corporate events that you will find a variety of different Lubbock TX limo bus rentals. We can take you wherever you are going and get the bar hopping night on the town moving in the right direction. We will be glad to make your day a memorable one. In addition to this, we offer shuttle service for all travelers, tourists or trippers. We have all kinds of party buses in Lubbock Texas to select from. We have the best cost efficient vehicles ready to pick you up and get the party started. Moreover, our party bus rentals in Lubbock Texas provides you with different choices to fit your passenger needs.
Call Us Now and Get a Free Quote
806-300-8790
Save